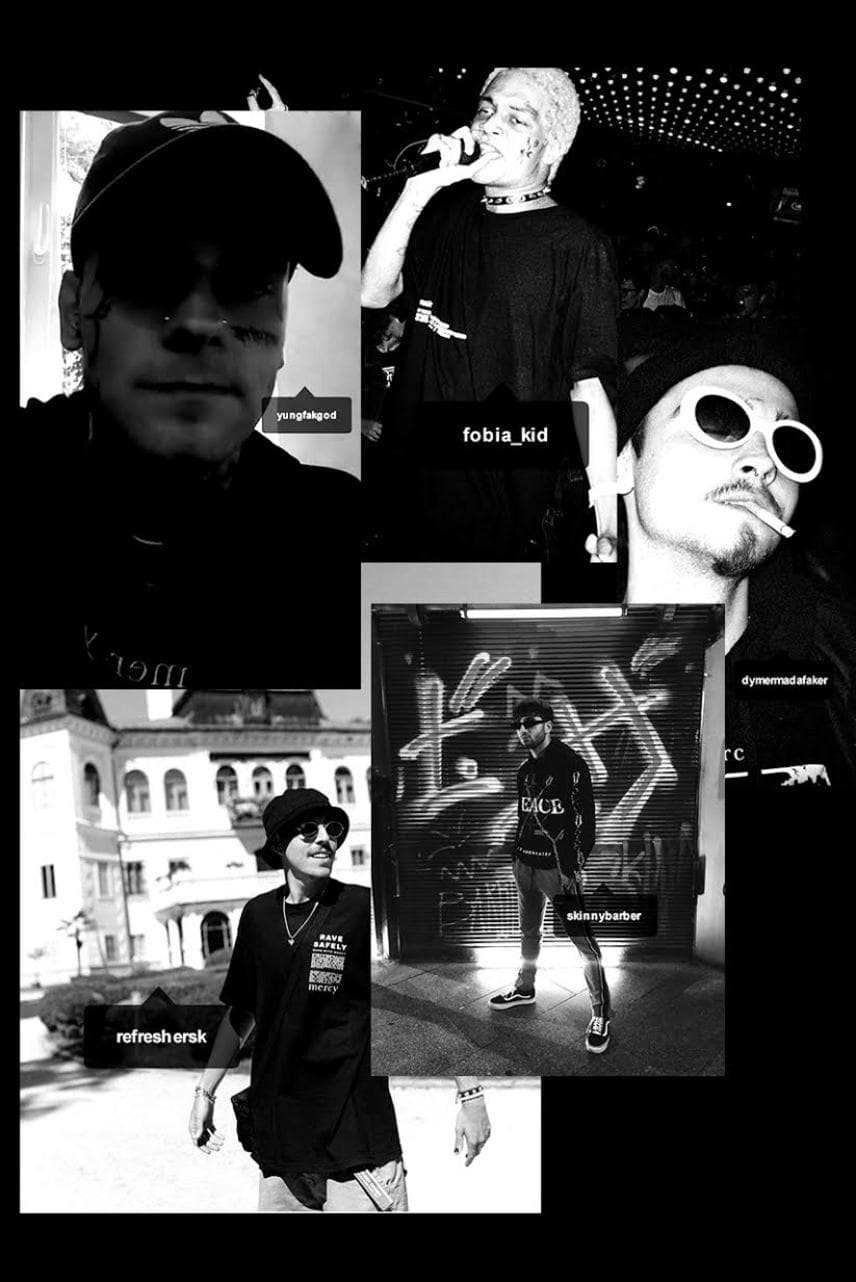 ABOUT CryForMercy
CryforMercy is an international movement made up of young designers from all across Europe.
We represent originality, authenticity, style and our goal is to give a genuine voice to new, unpopular and interesting ideas. Our main message is simple:  BE HONEST AND BE DIFFERENT! That's why our community is called "an Honest Community".
We do not make clothes. We make art. All of the pieces in our shop are carefully crafted and designed to the last detail.
Whenever you make a purchase you buy much more than just something to wear. You buy a part of the community, authenticity and quality.
CryforMercy je medzinárodné hnutie pozostávajúce z mladých dizajnérov z celej Európy.
Reprezentujeme originalitu, autentickosť, štýl a naším cieľom je dávať priestor novým a zaujímavým nápadom. Zakladáme si na úprimnosti a odlišnosti. Aj preto sa naša komunita nazýva "úprimnou komunitou".
Nerobíme oblečenie. Robíme umenie. Každý kúsok v našom obchode je opatrne prepracovaný do posledného detailu.
Vždy, keď si niečo objednáš kupuješ si oveľa viac ako len handry. Kupuješ si komunitu, autentickosť a kvalitu.
PARTY, PUNK & FLEX
Founded in late 2018, CryforMercy has went a long way since it's first drop. In less than a year we managed to expand from a small office in Eastern Slovakia to a international High-Fashion brand working on clothes, music festivals, public events, private luxury parties and so much more.
If you want to become one of us, simply follow @cryformercy.eu on Instagram and stay tuned in for information about upcoming events, drops or just simply chill and enjoy the art.
The best way to spread the community is to be as punk as you can possibly be.  In our stuff. Go somewhere, break something, let the world know you exist.
For booking info, don't hesitate to contact us via any way you feel like. The more creative, the better.
CryforMercy si prešlo kus cesty od svojho prvého dropu v 2018. Za menej ako rok sa nám podarilo dostať z malej pivnice niekde na východe Slovenska na high-fashion brand v medzinárodnom meradle. Dnes už ale niesme iba to. Ako komunita sa podieľame na rôznych spoločenských akciách, festivaloch, privátnych párty… Sme všade.
Ak sa chceš stať súčasťou tohto čoraz väčšieho hnutia, jednoducho hoď follow na @cryformercy.eu a sleduj nadchádzajúce eventy, kolekcie, alebo sa jednoducho uvoľni a užívaj si umenie.
Najlepším spôsobom, ako dať najavo, že si jedným z nás je dať o sebe jednoducho vedieť. Choď niekam, rozbi niečo, uži si život.
Pre informácie o bookingoch nás neváhaj kontaktovať kdekoľvek ti to príde najvhodnejšie. Kreativitu ceníme.